With the insurgence of folks starting their own businesses or simply working out of their homes, HD decided it is only appropriate that we feature some inspiring home offices to get your entrepreneurial spirits going.
And since some of our homes are smaller than average, creating workstations that work seamlessly in a room can be a creative task in itself. Here are a few workstations that HD thought you'd appreciate. If there was only something we could do to hide those aweful inevitably exposed wires…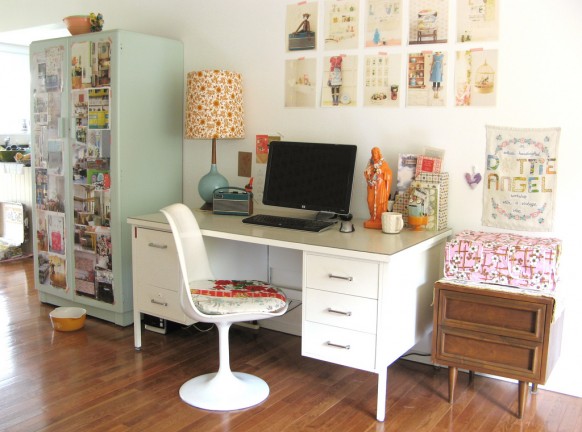 A hogpash of vintage furniture dresses this corner of a home with a retrospective touch of inspiration.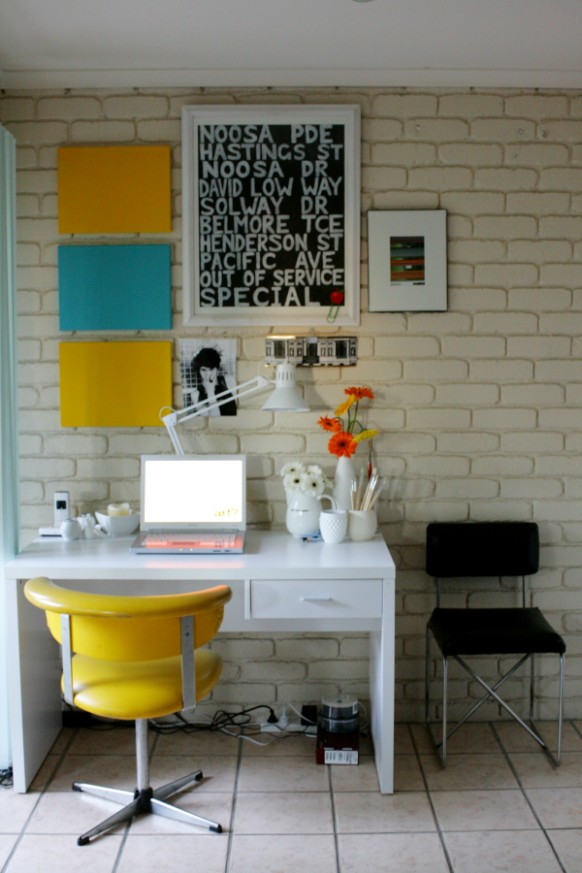 We are loving the little pops of color against that white brick wall.