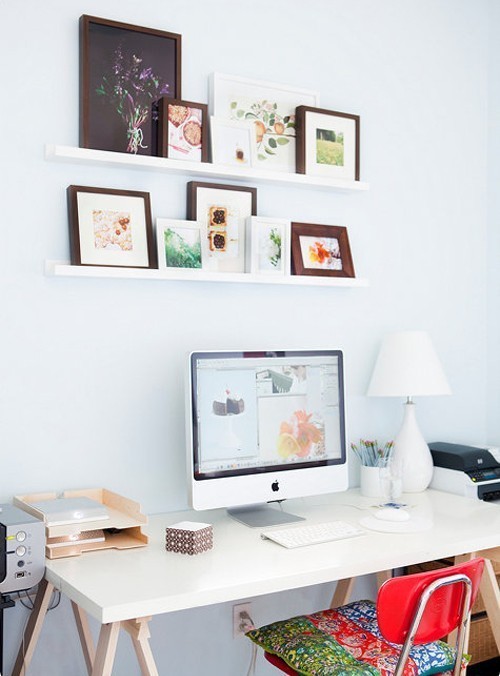 A collection of cool frames adorns the wall above this desk on a few simple shelves that collectively create a sweet focal point!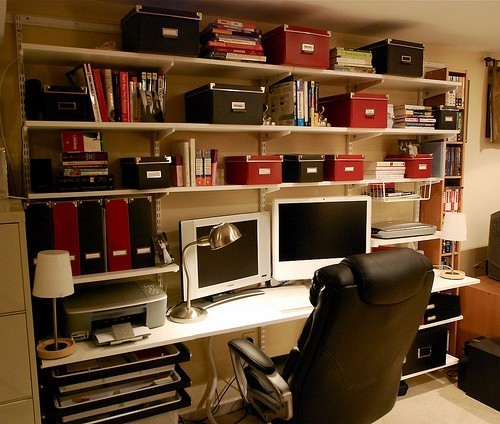 Storage can pose an issue when you have a workstation exposed to the rest of the home, but these guys did a great job making it sparkle.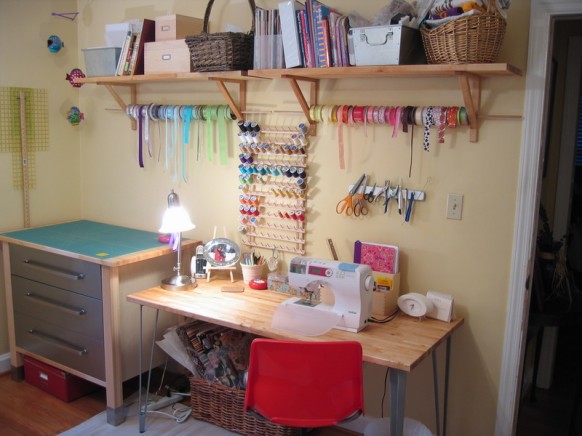 This energetic corner is prepped and ready to work for the love of arts & crafts.